Kick your savings up a notch with tiered interest — the bigger your balance, the better your rate.
Key Features
Tiered Interest
Direct Check Writing
Free Digital Banking
SPECIALS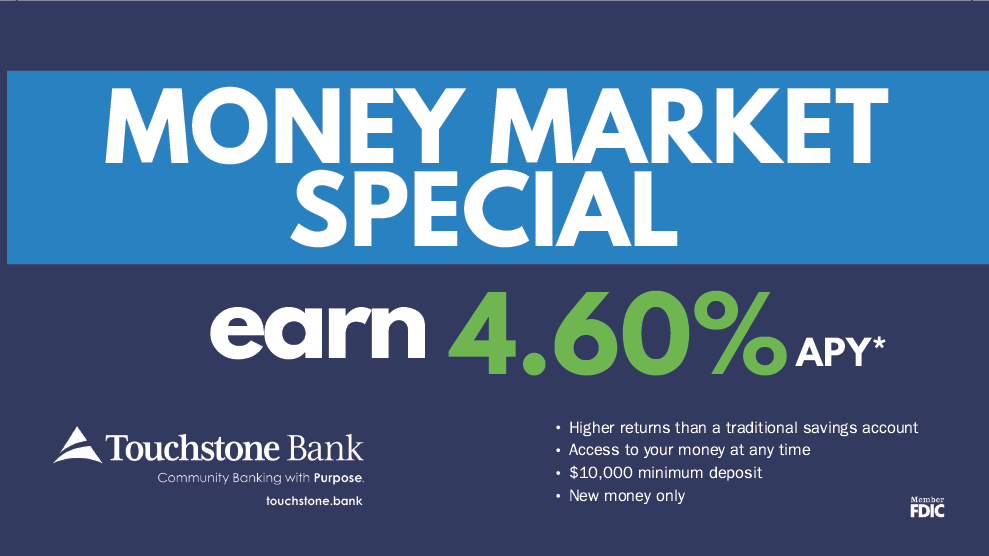 Money Market Special
Higher returns than a traditional savings account
Access to your money at any time
$10,000 minimum deposit
New money only
Details
Competitive, tiered rates — higher balances earn higher rates
Enjoy flexibility with enhanced access to funds, including direct check writing:

Unlimited in-person withdrawals or by mail
6 free transactions per month by pre-authorized automatic, telephone, checks, drafts, debit cards, or other similar order; $3 per transaction in excess thereafter1

Avoid $5 monthly service fee by maintaining a $500 minimum daily balance
Free digital banking services, including:

Free online banking
Free mobile banking
Free e-Statements

$500 minimum deposit to open
Each depositor insured up to $250,000. Certain restrictions may apply. Additional fees may apply. See the fee schedule for a list of fees and charges.
Prospective depositors and/or borrowers must be of legal age to apply for a loan or deposit.
1Federal regulations limit pre-authorized withdrawals up to 6 per month for savings and money market accounts. $3 fee for each withdrawal in excess of 6 per month. Interest on Money Market and Statement savings is compounded quarterly.