As you find the right house for you, do the same with your financing. We offer a variety of programs to fit your lending needs.
Key Features
Variety of Programs
Competitive Rates
Local Processing
Details
Competitive rates for home purchase, refinance, or construction
Available for primary residence, second homes, vacation homes, or investment properties
A wide range of terms customized to your unique situation
Variety of financing programs available
Helpful loan advisors with working knowledge of the local real estate market
Pre-qualification available for extra confidence when buying your home
Refinance your current home to potentially lower your rate
Quick, local decision-making and processing
Attentive, friendly service from start to finish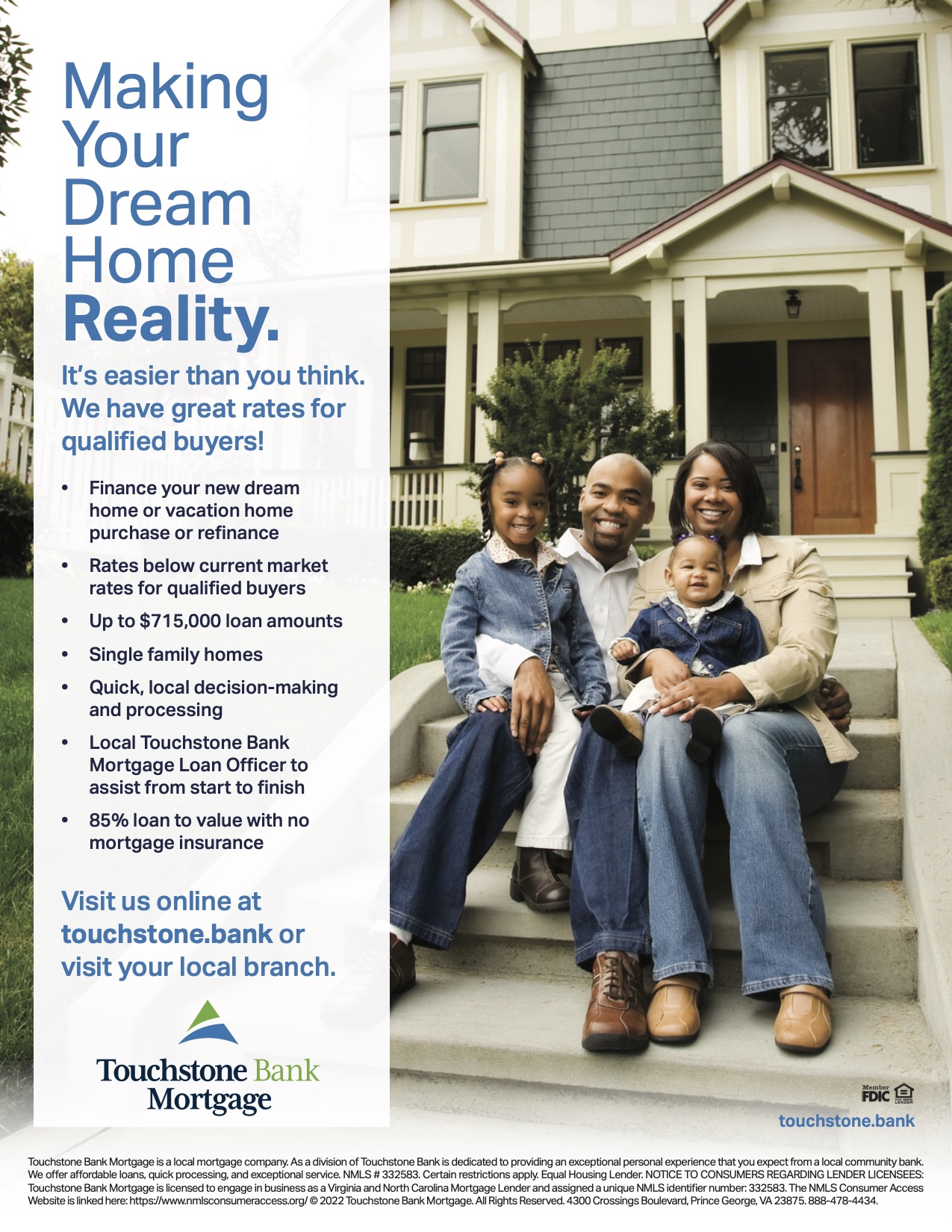 Financing Programs
Conventional
We offer home buyers both Fixed Rate and Adjustable Rate mortgages.
FHA (Federal Housing Administration)
Qualified borrowers are allowed smaller down payments and flexible credit terms.
VA (Veterans Administration)
Available to all qualified Veterans and in-service personnel.
Down Payment Assistance *
Grants for qualified First Time Home Buyers, Community Partners, and our Military buyers.
USDA
Guaranteed rural housing loan. No down payment needed.
Jumbo
Created primarily for large loans on higher-priced properties.
Second Homes
For purchasing, building, or refinancing beach, lake or other resort homes.
Investment Property
For properties to be used as rentals.
Refinancing
For cash out, lower interest rate and mortgage payment, or to shorten your term.
Construction to Permanent Financing, One-Time Closing
Save time and money when building your dream home. Our Construction to Perm program is a one-time closing for the construction and long term financing of your home.
Residential Lot Loans
Purchase the lot for your dream home!
Reconstruction / Renovation
Improve your home, no matter how big or how small the need.
First-time Homebuyer Grant
YOU MAY QUALIFY FOR UP TO $12,500 DOWN PAYMENT ASSISTANCE
Touchstone Bank can help first-time homebuyers access grant funds to assist you with your down payment and/or closing costs. Funding is available to qualified first-time homebuyers*.

In addition to meeting eligibility requirements, the homebuyer must:
• Contribute at least $1,000 toward the purchase of the home
• Occupy the home as a primary residence
• Complete a homebuyer education and financial literacy course specified by FHLBank Atlanta
To learn more, visit your local branch or visit us online at touchstone.bank.


Prospective depositors and/or borrowers must be of legal age to apply for a loan or deposit.
*While funds are available.